Valtteri Mulkahainen is a physical education teacher living in Sotkamo, Finland. He spends most of his spare .time photographing wildlife. For years he has captured the beautiful wildlife and magical moments of nature in Finland. This event that we bring you today is also an amazing encounter he encountered during one of his photography expeditions.
A few years back, Valtteri set out with hopes of exploring the Finnish town of Martinselkonen. As he walked through the forest area, he saw a brown bear with several cubs enter the clearing.
Image Credit & More Info: valtterimulkahainen/instagram | 500px.com | Facebook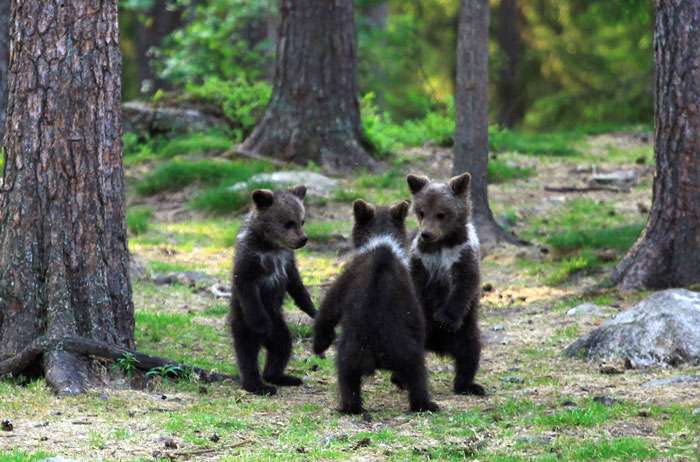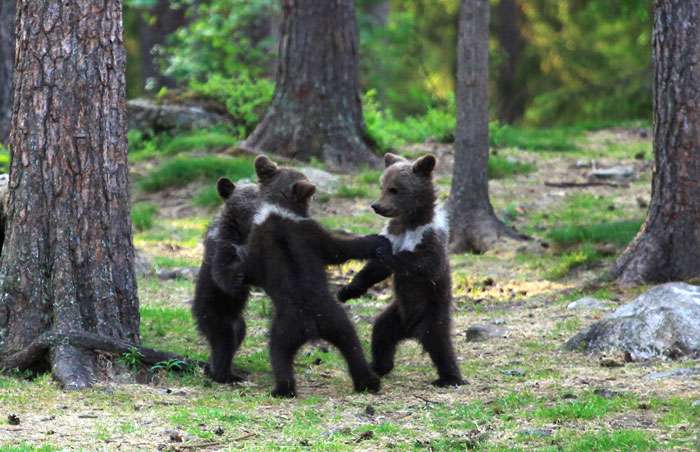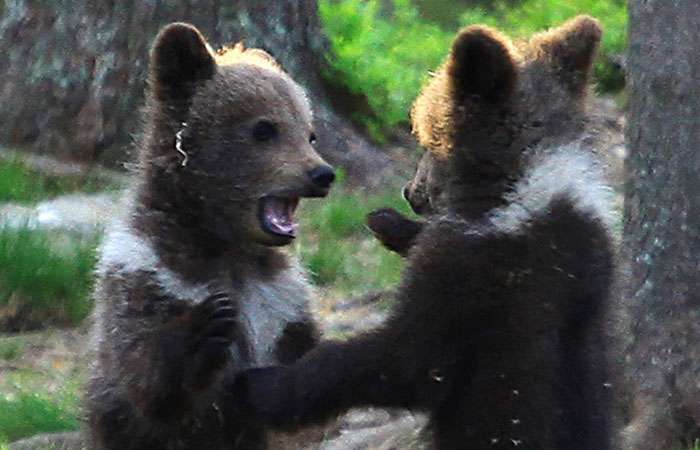 According to Valtteri, "The bear cubs behaved like little children. They were playing and even started a few friendly fights. I felt like I was on a playground in front of my house, where small children frolic around."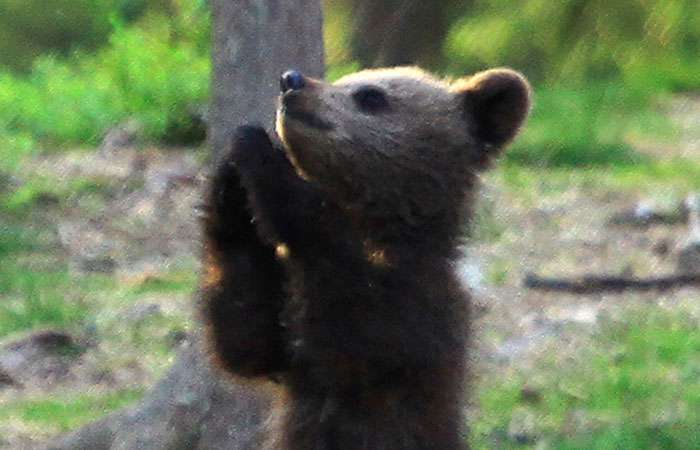 The three cubs even got up on their hind legs and started pushing each other playfully. The cubs appeared to be dancing in a circle. The man was 50 meters away from the cubs and had a perfect view. Valtteri captured images of the cubs and bears throughout the evening and night. Apparently, bears are a common sight almost everywhere in Finland except the Åland Islands.
The majority of bears are found in the eastern of Finland, but they can also be spotted in the southern and western. Bears are known to be strong and agile creatures. They mostly use their front legs to move around and hunt. Also, not to forget, bears are also good swimmers as well as climbers. Therefore, one could say that bears are an all-in-one package.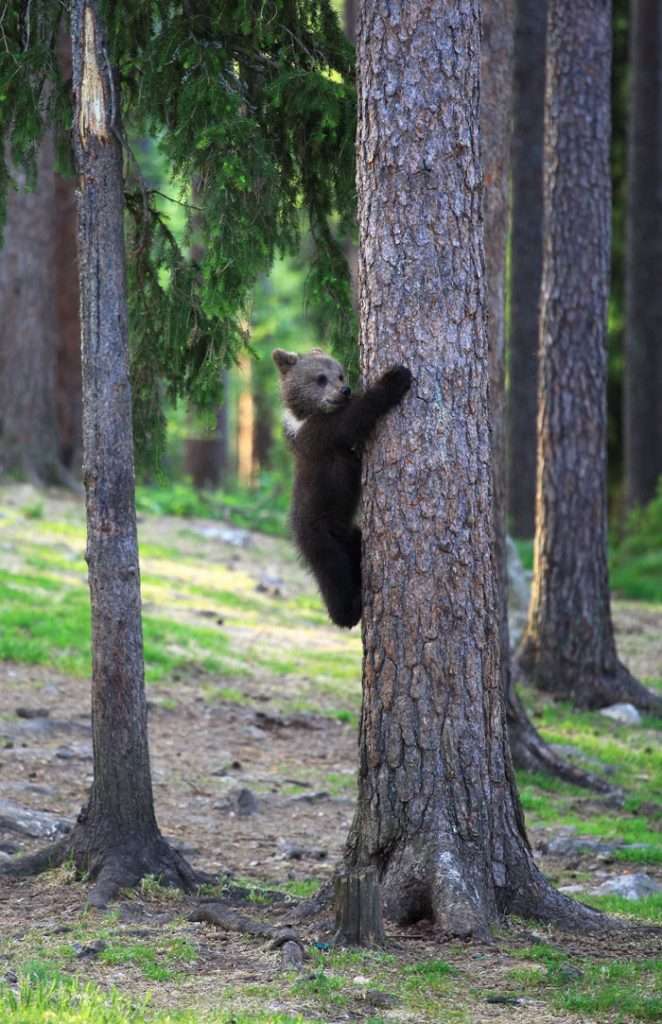 Valtteri is undoubtedly fortunate to have come across such a beautiful sight, and he certainly managed to capture some amazing photos of the bear family. Generally, bears try to avoid humans and retreat as soon as they sense a human presence nearby. This is why seeing bears in the wild is a rare sight.
Hope you Loved this collection. Happy trails until we meet again! Share These Amazing pictures With Your Friend or Family, Be Safe!