Tanja Brandt is a professional animal photographer and collage artist in Germany. The unlikeliest friendship is the most beautiful and this is the proof it needs. They have an awesome friendship between Ingo, the shepherd dog, and Poldi, the owl. A few years ago, when it was shared on social media, it became viral. Now we show you some incredible photos of this doggo and his owl friends. Also, ingo and his owl friends are a part of Tanja Brandt's family.
Tanja is truly an amazing photographer and uses these furry pets as inspiration for her photos. Tanja was inspired to love animals from an early age. But their parents felt differently and she hidden kept all kinds of pets she found because of it. The special bond between these two creatures is sure to warm your heart. Keep Scroll down and check out. Enjoy!
Image Credit & More Info: Website / Facebook / Instagram
#1
#2
#3
#4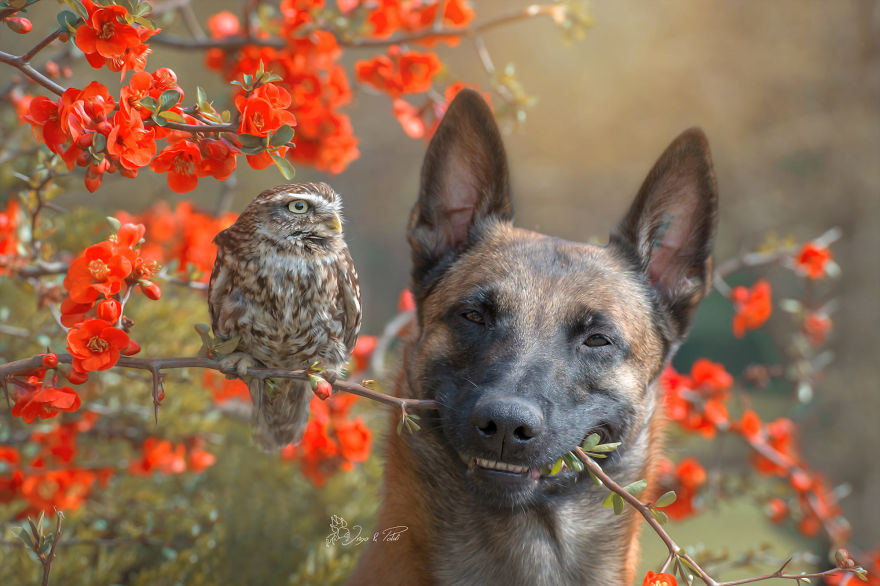 #5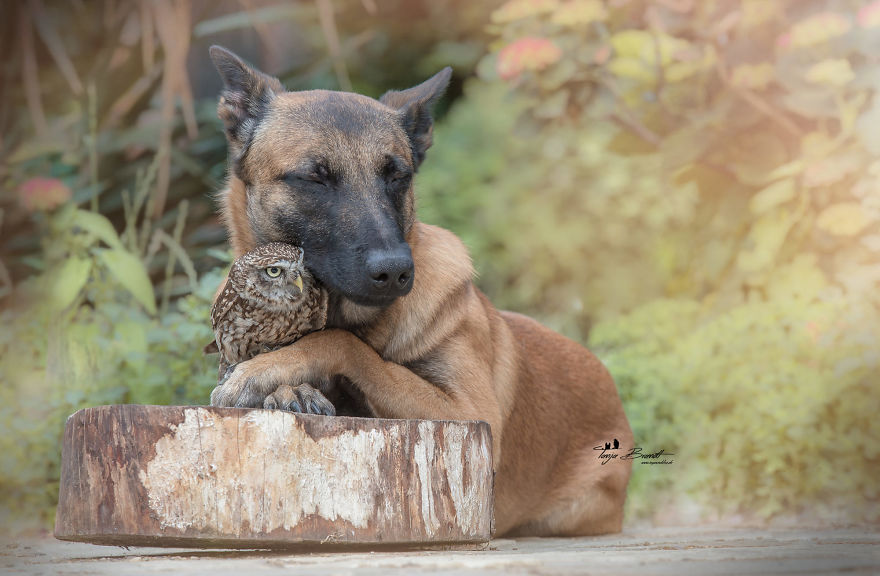 #6
#7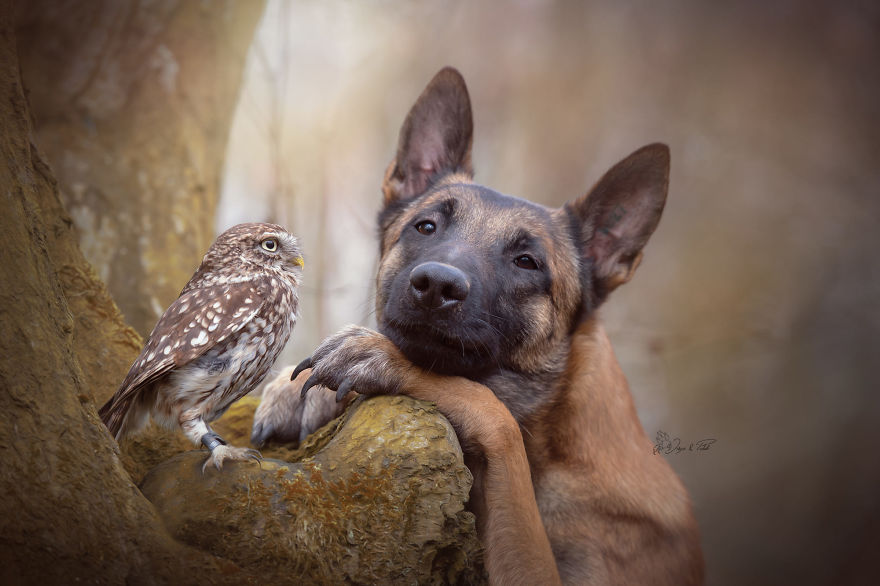 #8
#9
#10
#11
#12
#13
#14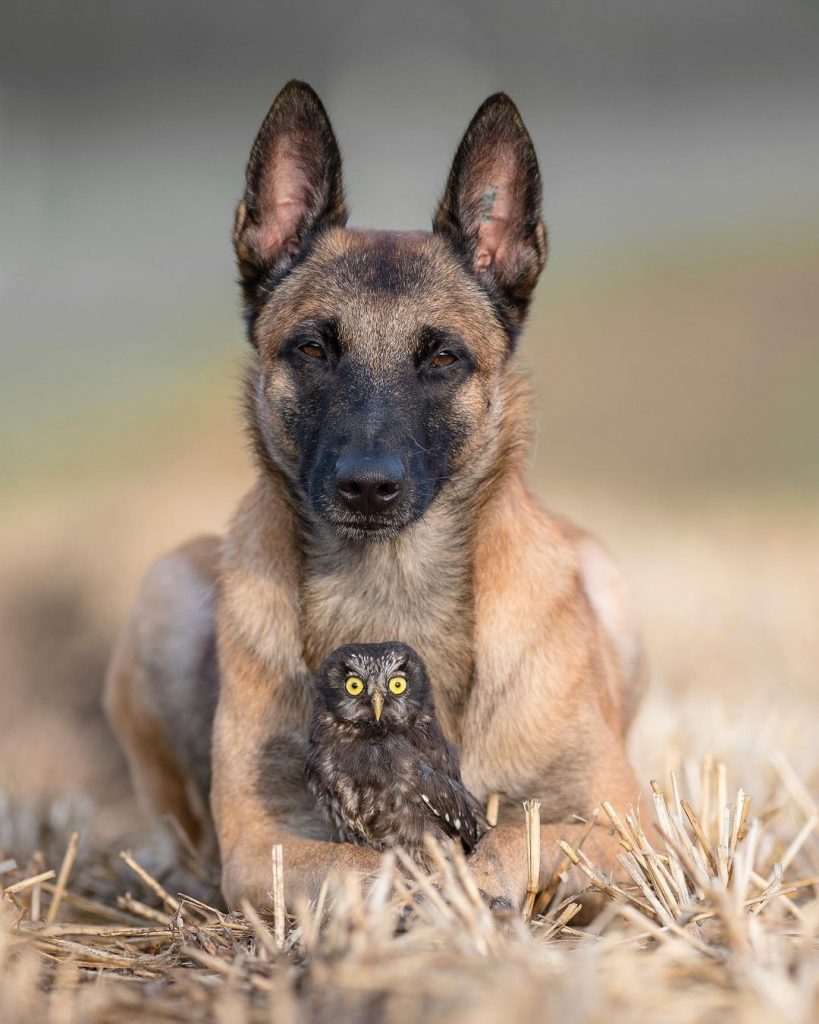 #15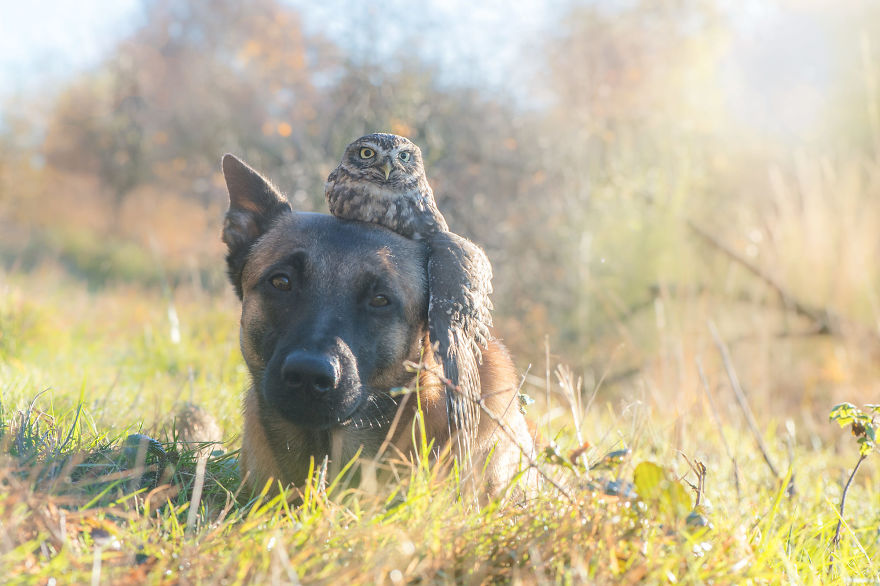 #16
#17
#18
#19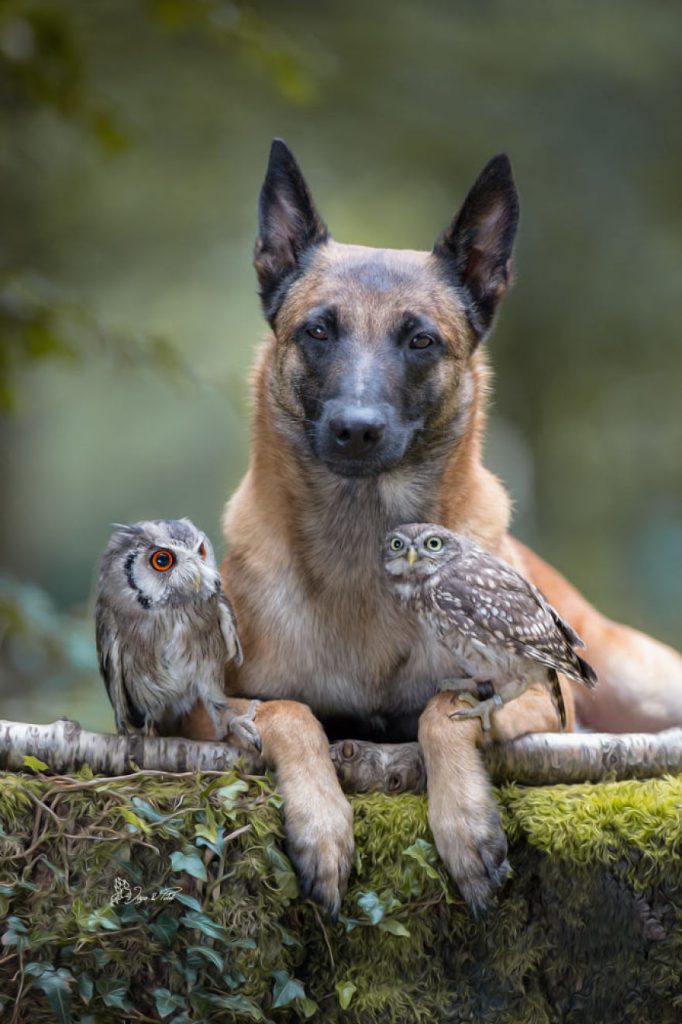 Hope you Loved this collection. Happy trails until we meet again! Share These Amazing pictures With Your Friend or Family, Be Safe!