Nothing like a trip down memory lane! Looking at old family photos can be fun, but in a nostalgic way, your childhood memories often look very strange in retrospect.
In fact, pictures are one of the best ways to keep memories alive forever. We often like to go down memory lane and reminisce about how messed up we were as kids. Almost all of us have that one embarrassing photo that we wanted to trash since we were kids, but now it gives us great pleasure.
An image of us as children showering with our siblings or one of us with our fingers up our noses staring at the large camera above our heads images, and everything we used to do is now simply memories in a photograph.
Some people have decided to replicate their childhood photos and compare them with them as adults to recapture that joy and emotion. Many people tried their hardest to reproduce their old photos as closely as possible, and the results are a wonderful combination of adorable and humorous.
Keep scrolling down and check out the list of hilarious and adorable photographs. Enjoy!
#1 Showering Siblings.
#2 The Effort And Dedication That Went Into This Photo Recreation Of My Brother And Me Are Unbelievable.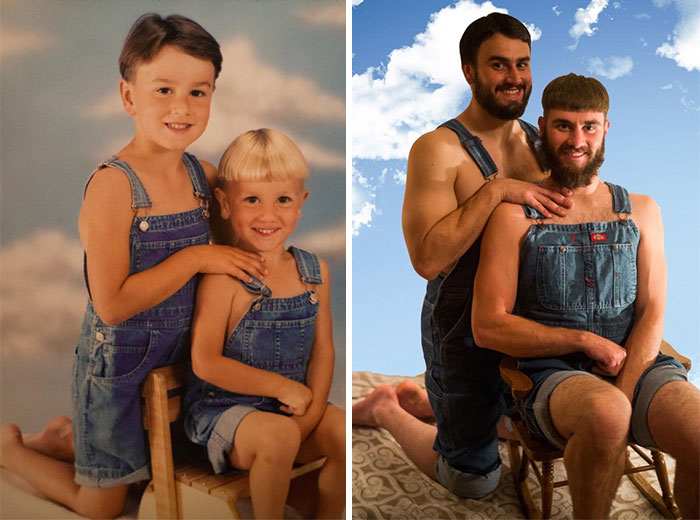 #3 Same Boy, Same Rug, Same Grandmother's… Knickers?
#4 Then And Now.
#5 18 Years Later, We Took The Same Christmas Photo! I'm The Lamb.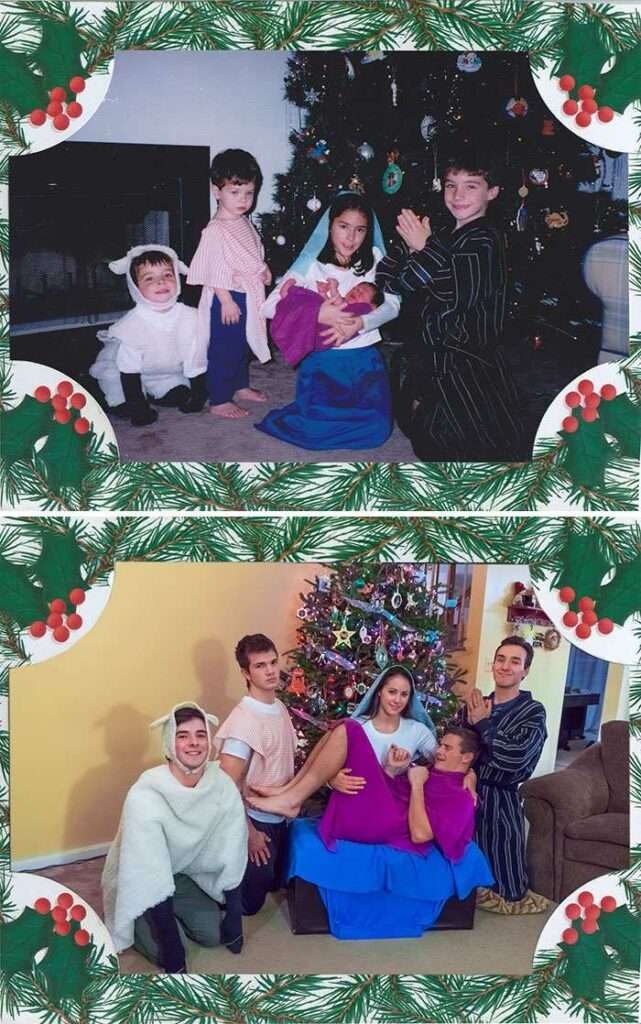 #6 It's Been 16 Years.
#7 My Brother And I Reproduced Our Childhood Photo As Fully Grown Adults For My Mother's Birthday.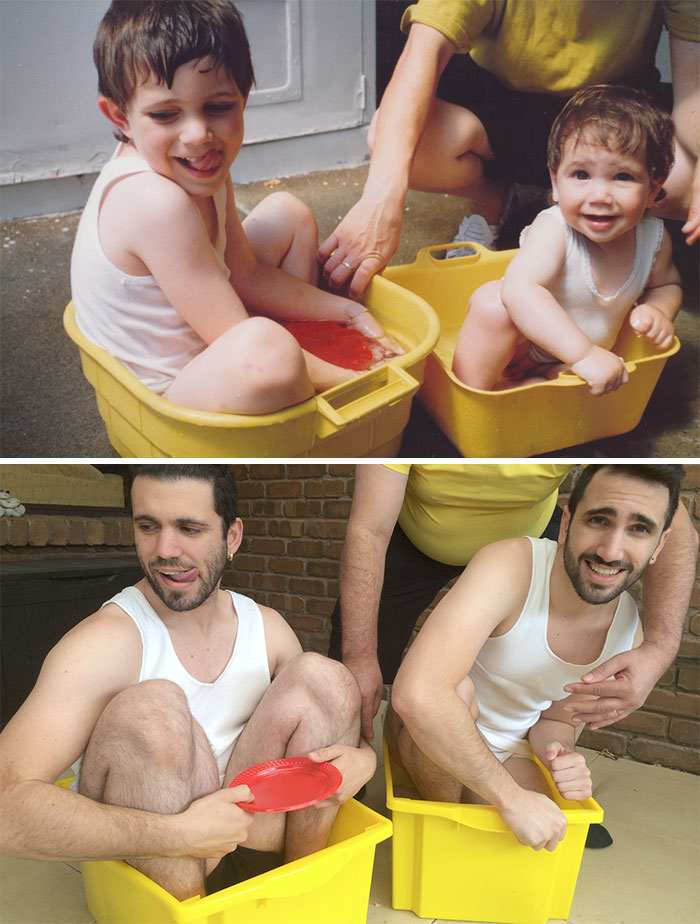 #8 We're Dorks After All, And My Small Brother Is Not So Small Anymore.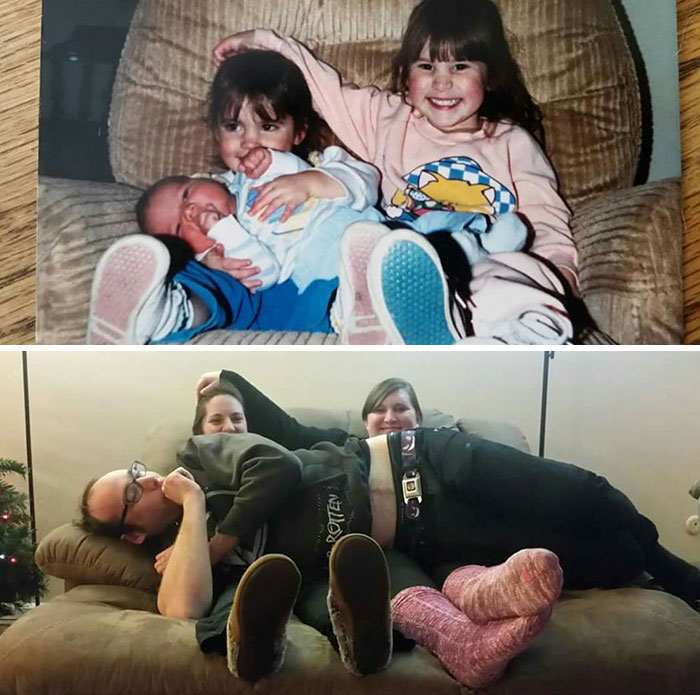 #9 Recreation Picture Of Brothers.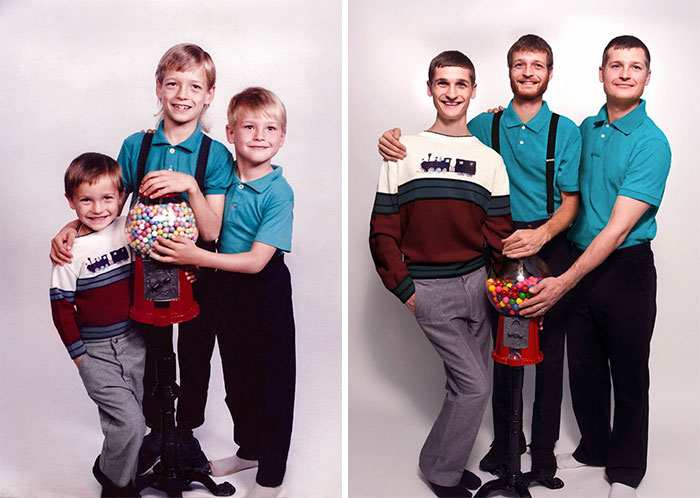 #10 11 Years Later: Burger King Still Sucks And My Only Friends Are Freaking Weird.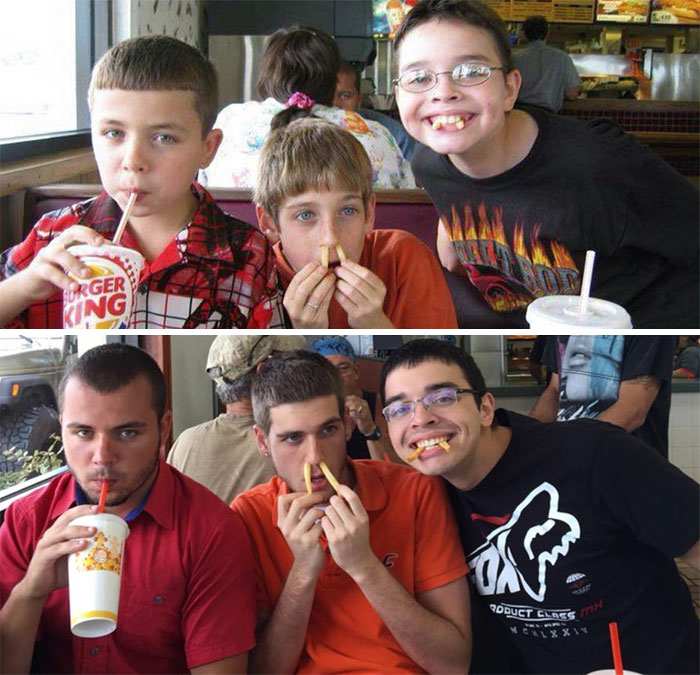 #11 Playing In The Sand Is Still A Favorite Pastime For Brother And Sister.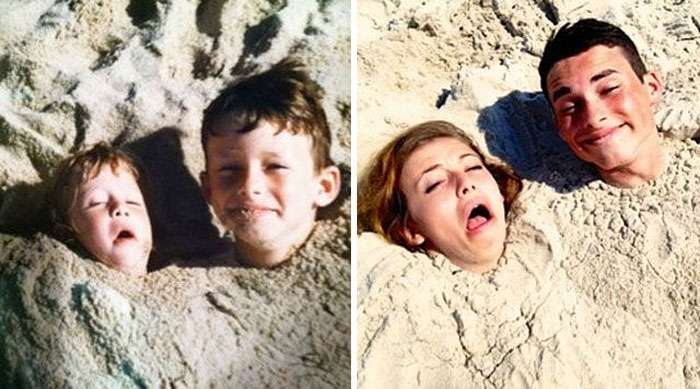 #12 Because Even After Eight Years… We Haven't Changed.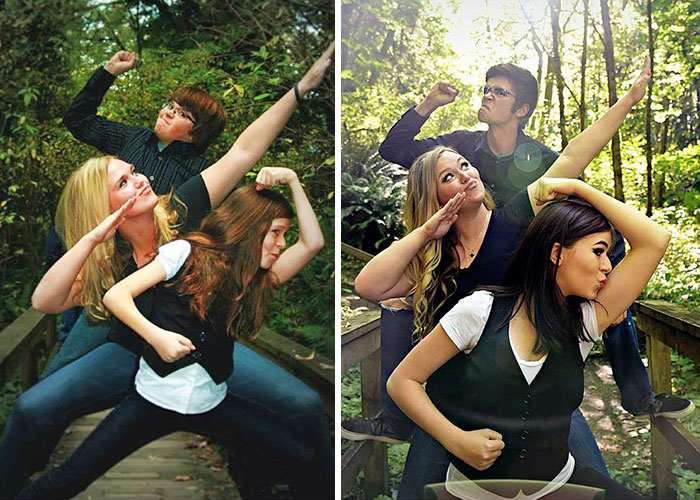 #13 After 19 Years.
#14 Before And After.
#15 Halloween After 16 Years.
#16 Keep Your Inner Child Alive.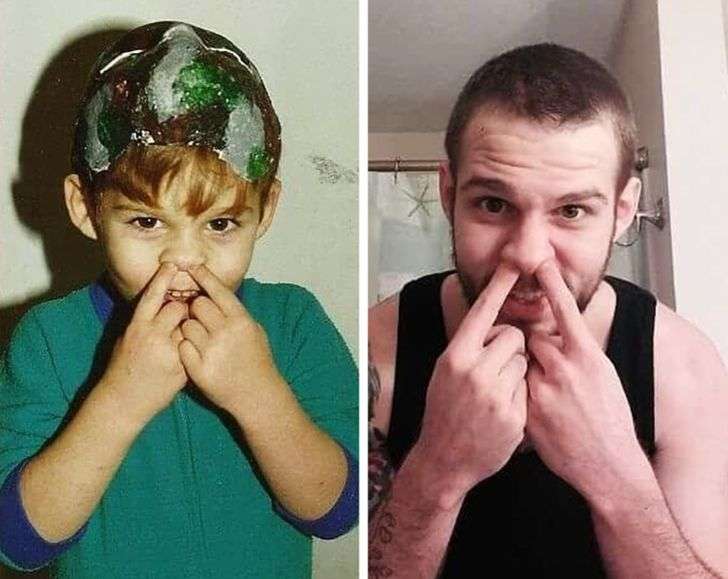 #17 For Mother's Day, 20 Years Later My Brothers And I Decided To Replicate Our Mother's Favorite Picture Of Us.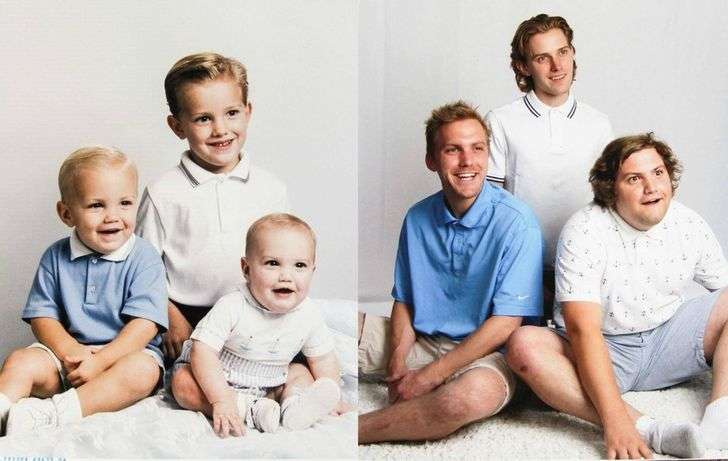 #18 For My Mother, We Re-reated Photos.
#19 Sisters, Then And Now.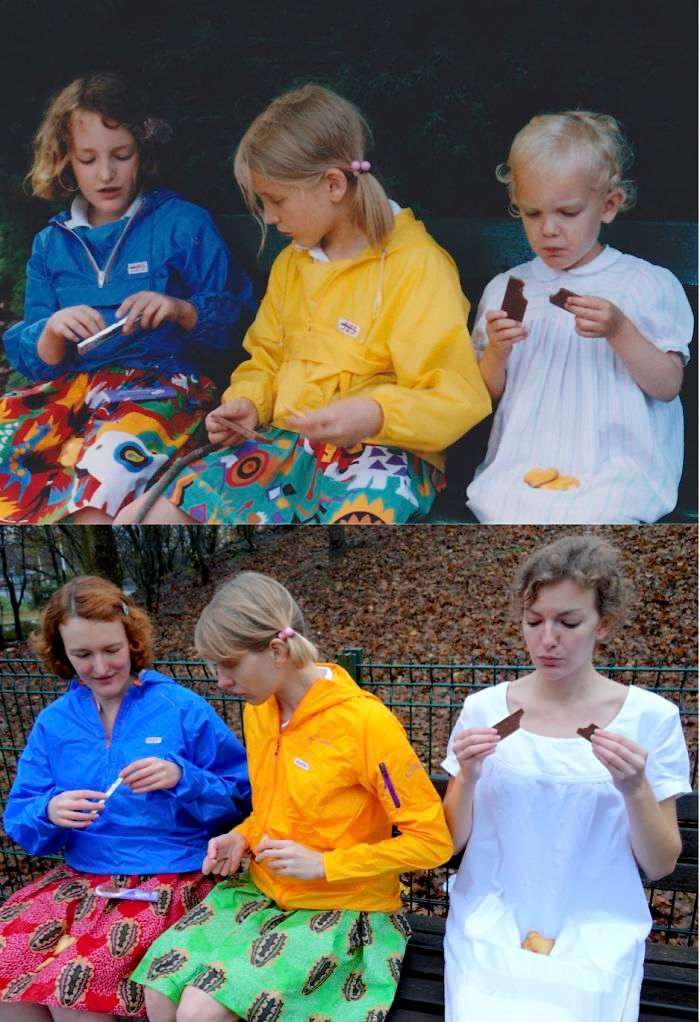 #20 Now It's Been 21 Years And We're Back! Broncos Supporters Are Still Devoted!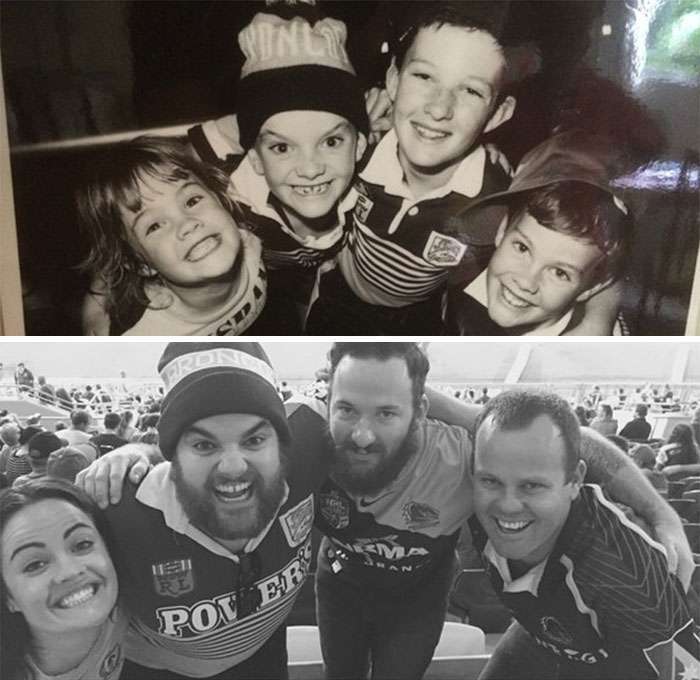 Hope you Loved this collection. Happy trails until we meet again! Share These Amazing pictures With Your Friend or Family, Be Safe!